Shanti Sparrow joins House of Mockups

We are thrilled to welcome legendary Designer Shanti Sparrow to the House of Mockups collaborator team.
Tell us about your journey to becoming a Graphic Designer and illustrator.
I graduated at a fairly terrible time, smack bang in the middle of the global financial crisis. It was a tough time for design in general and an even tougher time for a graduate. I had hoped to get a job within a couple months of graduating from university. Ideally, and rather naively, I envisioned a boutique studio with a nice balance of commercial and creative work.
Instead 5 months later there were still no prospects in site. I was applying for more than 20 jobs a week—for anything and everything that came up. It was a good day when I received a response stating 'thank you for your application, however you do not have the required experience' but a far more deflating day when I heard nothing at all.
Eventually a call came through. I had unsuccessfully applied for a mid weight position for which I was very obviously under qualified. However a month later they were looking for a junior and there I was, in a pile I didn't belong, hoping for a chance.
I took the job and worked as a designer for over two years in a small but fast paced independent printery. When I look back I am very grateful for these humble beginnings. I learned about the wonderful world of print from the ground up. I fell in love with stocks and finishes and ink.
From there I moved to boutique studios in Sydney creating mainly not-for-profit appeals. I was able to sink my teeth into concept based design and leaned the art of tone of voice. This work was rewarding, measurable and consuming.
Around this time I needed to revive my creative energy and took a break to travel and start my own studio. In the beginning it focused on illustration and lead to publishing children books, greeting cards, games, calendars and even luggage. Eventually I expanded to take on visual identity, packaging and editorial design.
Shanti Sparrow studio is still growing and I have combined this with my love of education at Shillington Education. I have never felt more creative than when I'm teaching. There is something very special about a group of enthusiastic like-minded people coming together every day to live and breathe design. I am continually inspired and amazed. It's also incredibly rewarding to watch a student's journey from passionate onlooker to fierce designer.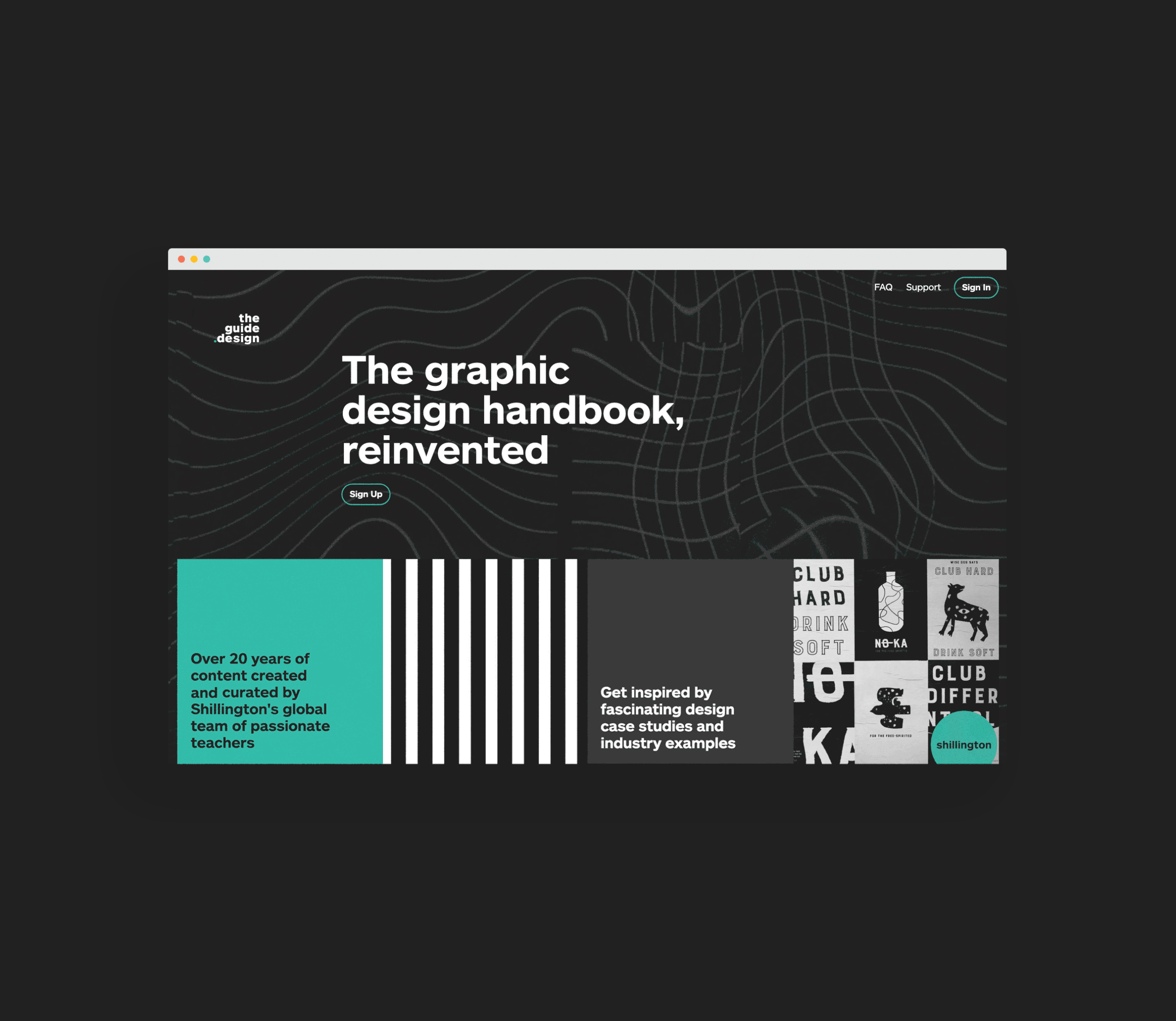 Where do you find your design inspiration?
Like most designers I am continually looking at new design on Behance, Instagram and blogs. I am also hugely impacted by historic design and find myself deep diving into different eras and movements in design. I enjoy founding my design in a particular time period and evolving it to suit a contemporary project.
You work full time as the Global Director of Teaching at Shillington, as well as run your own studio AND have your own line of illustrative books and products. How do you fit it all in, remain creative and inspired? What is your secret?
I find that I have very productive periods and periods where I have to take time to regenerate and find inspiration. Finding that balance and avoiding burn out is important.
Saying no has been key to finding balance. Over time I have chosen to only work with people and projects that I connect with. When a project excites you, you find time to work and it is an enjoyable experience. So I guess my secret is—you can do a lot of things if you love to do them!
Your self promotion is really incredible, what was the turning point to becoming design famous?
Design famous is a term I don't really identify with but I do believe in self promotion and representation. Learning that you need to show your skills to attract good work motivated me to promote on various platforms.
For me, I had particular success on Pinterest and Behance. I attracted start-ups and clients through Pinterest and recognition from studios and industry on Behance.
What should we look out for as the next trend in Mockups and styling?
Dynamic mockups that allow for animation and movement is a really exciting approach to presentation and I can see it become more popular as we get more digital.
Any advice for designers on how to lift their presentation game?
Presentation is so important to design but it can also date a project. The truth is that most projects need to be re-mocked up and presented every few years to keep them current. See your folio as a living body of work and go back and update presentation as part of your creative process.
Remember that presentation and mock ups are only as good as the design itself. Follow the design principles, be thoughtful, intentional and finesse your design. Great work is timeless even if the presentation may require updating.